---
Govt Seeks Business Case For Airport Development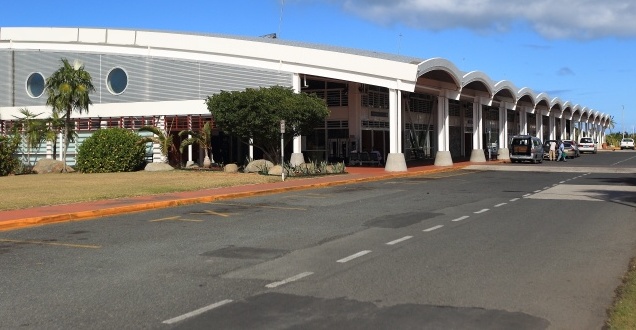 (PLTM) - GIS - The Government of the Virgin Islands has commissioned the development of a comprehensive business case to determine the way forward for the development of the Terrence B. Lettsome International Airport.
The BVI Airport Authority, under the guidance of the Government, has recently published a Request for Proposals (RFP) to develop the business case that will determine the financing model to be undertaken for the expansion project and marks a pivotal moment following the successful conclusion of a comprehensive visioning exercise.
Minister for Communications and Works, Honourable Kye Rymer said the visioning exercise engaged a primary group of stakeholders who provided invaluable insights that will serve as the cornerstone for the direction of the airport expansion project.
Honourable Rymer said in a bid to ensure meticulous planning and adherence to international standards, he led a delegation on a crucial visit to the United Kingdom where constructive conversations were held with the Foreign, Commonwealth & Development Office (FCDO), who has pledged support for the development of the airport.
The Minister added that the office recommended that the business case should adopt His Majesty's Treasury Green Book 5 case model, ensuring a robust and well-considered approach to the project.
Honourable Rymer said the public's input is invaluable, and the successful tenderer will be tasked with fostering an inclusive dialogue, ensuring that the community's voice is heard and considered throughout the development stages. This commitment to transparency and public engagement, he added, underscores the Government's dedication to a project that benefits and resonates with the broader community.
Honourable Rymer said, "The collaborative efforts between the Government and the BVI Airports Authority underscore a shared vision for a modern, efficient, and world-class aviation facility that meets the evolving needs of the Territory."
He added, "As we embark on this transformative journey, the Government of the Virgin Islands invites all stakeholders and community members to stay informed and engaged. Together, we are building the foundation for a brighter and more connected future."
The BVI Airports Authority continues to operate a safe, sustainable, efficient and economically viable system of airports within the Virgin Islands through their commitment to the development of infrastructure, services and regulatory compliance.
Reader Opinion
Please note that the opinions posted are the opinions of its author and does not in any way reflect the views of the management, staff, parent company or sponsors of Virgin Islands Platinum News.
There are no comments to show at this time.
Cruise Schedule
IN PORT - TODAY ( 30 November )
NORWEGIAN ENCORE (3998)
7:00am
3:00pm
CELEBRITY REFLECTION (3046)
7:00am
3:00pm
SEADREAM I (113)
8:00am
6:00pm
IN PORT - TOMORROW ( 01 December )
SEADREAM I (113)
8:00am
11:59pm