---
Akeem Pickering Appointed Managing Director of BVIPA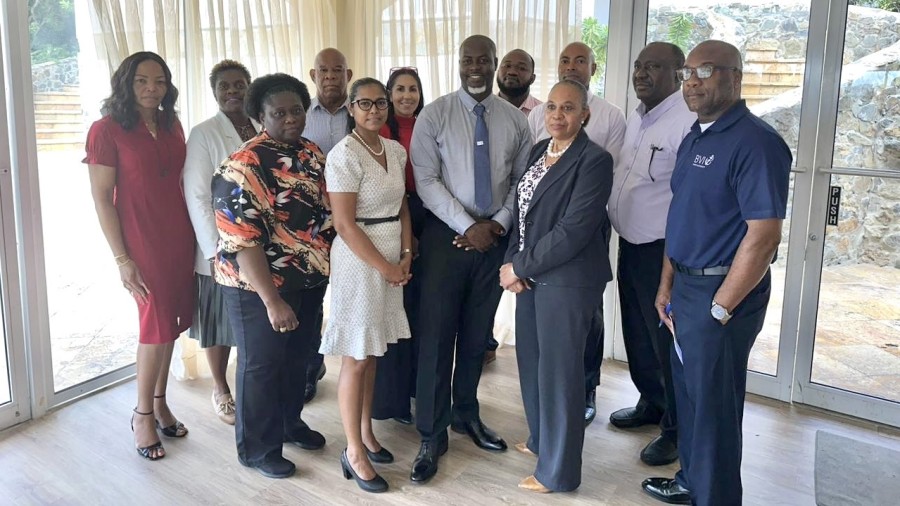 (PLTM) - The British Virgin Islands Ports Authority - Tortola, 31st October 2023 -
The British Virgin Islands Ports Authority (BVIPA) would like to announce the appointment of Mr. Akeem Pickering as the new Managing Director, effective 1st November 2023. Mr. Pickering's appointment was approved by the Cabinet of the Virgin Islands for an initial period of two years, in accordance with the recommendation by the BVI Ports Authority Board. Mr. Akeem Pickering has a distinguished career in both the public and private sector with a proven history of strategic leadership and successful management. Having served as the Acting Deputy Managing Director at the BVIPA previously, he is well-equipped to steer the organisation towards new heights of excellence in the maritime industry. "We are thrilled to welcome Mr. Akeem Pickering as the new Managing Director of the BVI Ports Authority," stated Mrs. Roxane Ritter-Herbert, Chairperson of the BVIPA's Board of the Directors. "His exceptional leadership skills and unwavering commitment to the growth of the BVI's maritime sector make him the ideal candidate to the lead the Authority into the future. We believe that under his guidance and direction, the BVIPA will thrive and make significant contributions to the development of the British Virgin Islands." As the Managing Director, Mr. Pickering is tasked with the leadership and direction of the Authority's business operations. He is also entrusted with the responsible exercise of his powers, duties, and functions while also overseeing the Authority's workforce. Furthermore, he is responsible for driving strategic initiatives and collaborating closely with key stakeholders to bolster the Authority's critical role in the region's trade and travel landscape. "In the maritime industry, success is the result of collective effort, not individual strength," said Mr. Pickering. "I have returned to the organisation with renewed dedication and focus, and my aim is to strengthen the BVIPA with this revitalised commitment. Together we can build a more robust and interconnected BVIPA, one that efficiently manages operations while cultivating lasting relationships. Together, with our dedicated team, valued partners, and the trust of the public, we are charting a course towards a brighter future. It's crucial to acknowledge that we are not merely a port; we are an organisation where every voice and idea plays a vital role in our achievements." As the BVI Ports Authority enters this new chapter, the organisation remains committed to its mission of providing first-class port services while contributing to the economic prosperity of the British Virgin Islands.
Reader Opinion
Please note that the opinions posted are the opinions of its author and does not in any way reflect the views of the management, staff, parent company or sponsors of Virgin Islands Platinum News.
There are no comments to show at this time.
Cruise Schedule
IN PORT - TODAY ( 30 November )
NORWEGIAN ENCORE (3998)
7:00am
3:00pm
CELEBRITY REFLECTION (3046)
7:00am
3:00pm
SEADREAM I (113)
8:00am
6:00pm
IN PORT - TOMORROW ( 01 December )
SEADREAM I (113)
8:00am
11:59pm