---
VI Female Volleyball Team Celebrated After Big Win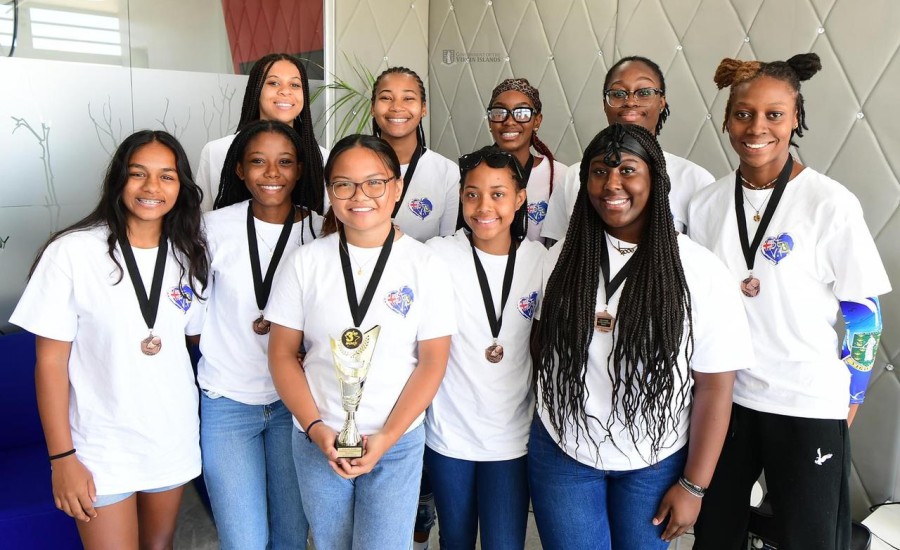 (PLTM) - The BVI Under 23 Female Volleyball Team are featured as they returned to the Territory on Tuesday September 26 after winning a Bronze medal in the recent E2023 Eastern Caribbean Volleyball Championships.
Government said , present to welcome the team's return were Acting Premier Honourable Lorna G. Smith, OBE; Minister for Education, Youth Affairs and Sports Honourable Sharie B. deCastro and Director for the Department of Youth Affairs and Sports Mrs. Brenda Lettsome-Tye, along with members of the BVI Olympic Committee and other officials.
-----
Copyright 2023 by Virgin Islands Platinum News. All rights reserved. This material may not be published, broadcast, rewritten, or redistributed.
Reader Opinion
Please note that the opinions posted are the opinions of its author and does not in any way reflect the views of the management, staff, parent company or sponsors of Virgin Islands Platinum News.
Positive Vibes Only
Congratulations ladies!!!! Wonderful wonderful amazing job!!! Beautiful young women the world is an open book , never be shy and dream BIG!!!! So proud of each and everyone of you!!!!!!!
Cruise Schedule
IN PORT - TODAY ( 30 November )
NORWEGIAN ENCORE (3998)
7:00am
3:00pm
CELEBRITY REFLECTION (3046)
7:00am
3:00pm
SEADREAM I (113)
8:00am
6:00pm
IN PORT - TOMORROW ( 01 December )
SEADREAM I (113)
8:00am
11:59pm