---
RESEMBID Initiative Brings $1.3M To VI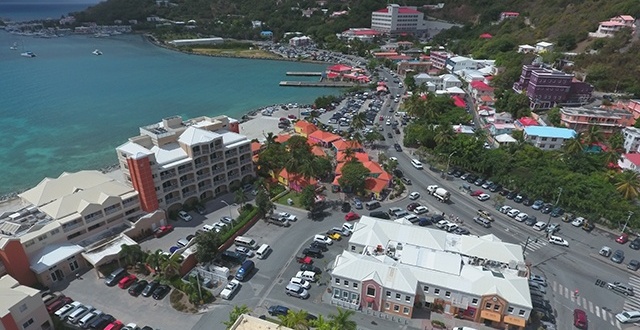 (PLTM) - In a groundbreaking move towards enhancing sustainable energy practices, marine biodiversity conservation, and resilience in the British Virgin Islands (BVI), the Resilience, Sustainable Energy, and Marine Biodiversity Programme for Caribbean Overseas Countries and Territories (RESEMBID) has unveiled an ambitious plan.
After extensive consultations with BVI government authorities, as well as various stakeholders ranging from government ministries, international aid organizations, civil society groups, fisherfolk associations, and tourism entities, RESEMBID has identified a comprehensive suite of intervention opportunities that align with the territory's priorities in renewable energy, marine biodiversity, and resilience.
In a significant development, the BVI Cabinet has acknowledged the receipt of grant funding totaling €1,300,448.47 EUR ($1,316,243.37 USD) for the implementation of the RESEMBID BVI SMART © Initiative - SMART Schools Project.
This project will be executed in partnership with various organizations, including the Disaster Management Department (DDM), Green VI, BVI Red Cross, H. Lavity Stoutt Community College, and with the support of the Ministry of Education, Youth Affairs, and Sports.
The project's timeline spans from November 2022 to February 2024, with a highly anticipated public launch scheduled for early September 2023.
This initiative promises to revolutionize the education sector in the BVI by introducing cutting-edge SMART technologies, fostering environmental sustainability, and creating a conducive learning environment for the future generation.
As the RESEMBID Programme unfolds, the British Virgin Islands is poised to make significant strides in renewable energy adoption, marine biodiversity conservation, and overall resilience, solidifying its commitment to a sustainable and vibrant future.
-----
Copyright 2023 by Virgin Islands Platinum News. All rights reserved. This material may not be published, broadcast, rewritten, or redistributed.
Reader Opinion
Please note that the opinions posted are the opinions of its author and does not in any way reflect the views of the management, staff, parent company or sponsors of Virgin Islands Platinum News.
There are no comments to show at this time.