---
de Castro Attends Youth Ministers Meetings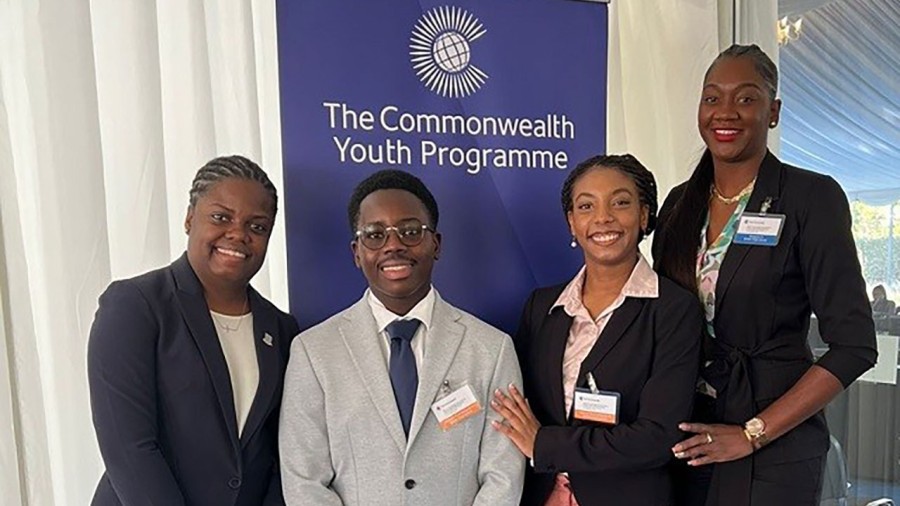 (PLTM) - Minister for Education, Youth Affairs and Sports, Honourable Sharie B. de Castro is attending the 10th Commonwealth Youth Ministers Meeting (10CYMM) in London this week.
The meeting is being convened by the Commonwealth Secretariat at Marlborough House in London, United Kingdom (UK), from September 11 to 15.
Honourable de Castro said the meeting is being held at an important time when the Commonwealth Secretariat is celebrating 50 years of the Commonwealth Youth Programme.
The Minister of Education said, "The conference is an opportunity for ministers to discuss emerging youth development issues, assess the current post-pandemic realities in member states and identify collaborative opportunities."
Honourable de Castro is accompanied by Senior Programme Officer for Youth in the Department of Youth Affairs and Sports, Ms. Shaunice Leonard, and two Virgin Islands youth delegates, Aiden Abendego and Tatiana Fahie.
The Commonwealth Youth Ministers Meeting held every four years addresses youth policy for Commonwealth member states. The meeting will focus on the theme: 'Aiming Higher, Delivering More for Young People in the Commonwealth'.
The conference will see ministers engaging each other towards a strategic direction focusing on four critical sub-themes: Education; Employment; Engagement and the Environment, with Human Rights, Transformative Technology and Disability being the crosscutting themes.
-----
Copyright 2023 by Virgin Islands Platinum News. All rights reserved. This material may not be published, broadcast, rewritten, or redistributed.
Reader Opinion
Please note that the opinions posted are the opinions of its author and does not in any way reflect the views of the management, staff, parent company or sponsors of Virgin Islands Platinum News.
Read
Kudos to Tatiana and Aiden! The young people need opportunities to represent the territory!
Should be ashamed...
All while the teachers are on strike....
The worst Minister of Education...
The Minister of Travel never disappoints...