---
Cruise Tourism Sees Resurgence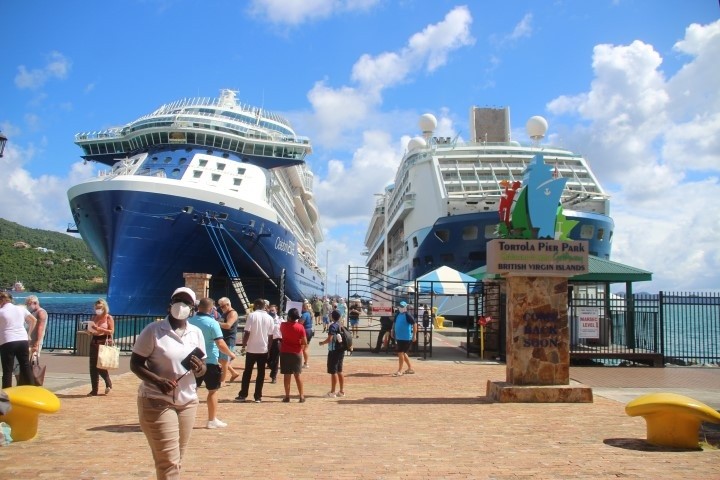 (PLTM) - The cruise industry in the British Virgin Islands (BVI) is making waves once again, as revealed by the Hon. Kye Rymer, Minister of Communications and Works.
In a recent address to the House of Assembly, Minister Rymer highlighted the pivotal role of cruise tourism in the BVI's economy, emphasizing the remarkable resurgence it has experienced since the summer of 2021.
With its unparalleled natural beauty, pristine beaches, and crystal-clear waters, the British Virgin Islands have become a coveted destination for both cruise operators and tourists. The blend of Caribbean charm, rich cultural heritage, and warm hospitality has positioned the BVI as a must-visit spot for cruise travelers seeking diverse experiences, from leisurely sea voyages to thrilling water sports activities.
In a collaborative effort between the Ministry of Communications and Works and the British Virgin Islands Ports Authority (BVIPA), Minister Rymer shared promising statistics showcasing the resilient recovery of the cruise tourism sector post-COVID-19.
The BVIPA's commitment to ensuring a secure and inviting atmosphere has been instrumental in the resurgence, with passenger numbers reflecting a positive trajectory expected to continue into the upcoming 2023-2024 season.
Post-COVID Resurgence in 2021:
July: 650 August: 299 September: 516 October: 1,026 November: 22,388 December: 47,384 Total: 72,263
Growing Momentum in 2022:
January: 36,602 February: 32,002 March: 44,951 April: 26,446 May: 16,382 June: 19,119 July: 9,894 August: 14,825 September: 5,959 October: 13,546 November: 45,997 December: 7,852 Total: 265,723
Continued Progress in 2023:
January: 96,613 February: 94,854 March: 107,688 April: 47,645 May: 28,156 June: 44,778 July: 32,943 August: 39,804 Total: 492,481
-----
Copyright 2023 by Virgin Islands Platinum News. All rights reserved. This material may not be published, broadcast, rewritten, or redistributed.
Reader Opinion
Please note that the opinions posted are the opinions of its author and does not in any way reflect the views of the management, staff, parent company or sponsors of Virgin Islands Platinum News.
Curious George
But are they spending money?