---
Premier Promises Open & Fair Immigration Reform Process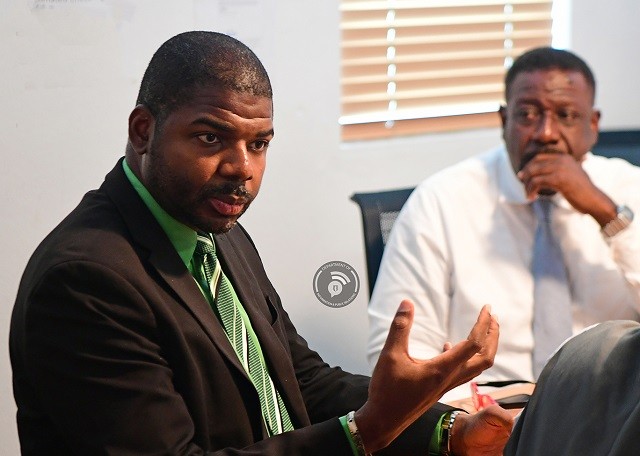 (PLTM) - Premier and Minister of Finance, Dr. Natalio Wheatley has set the stage for a comprehensive overhaul of immigration policies in the Virgin Islands.
Premier Wheatley emphasized the significance of the Independent Reviewer's Report on Belongership and Residency, which has been released to the public.
He stated, "Today, we stand at a pivotal moment in the history of our beloved British Virgin Islands. It is a moment that holds the promise of shaping the very foundations of our society – the future of our immigration policies and the profound impact they have on our future," the Premier stated in an update in the House of Assembly.
The Independent Reviewer's recommendations, outlined in the report, were presented to the House of Assembly.
Premier Wheatley underscored the importance of this opportunity, stating, "An opportunity to shape the future of our beloved British Virgin Islands in a manner that is firmly grounded in respect for the law and recognition of the privilege granted to individuals who wish to make these beautiful Virgin Islands their home."
The Premier made it clear that the government's approach would prioritize transparency and inclusivity.
"We are guided by the principle that every voice matters, whether you are a resident or a belonger. Our commitment to your input is unwavering, and we will ensure that your perspectives are heard and valued in this process," the Premier stated.
The Independent Reviewer's report will serve as the foundation for the government's proposals and recommendations for legislative amendments and policy changes. Premier Wheatley acknowledged that these changes must reflect the evolving needs and aspirations of the BVI's people and address the challenges faced by the society.
In the weeks ahead, the government will embark on a comprehensive and inclusive consultative process, engaging with stakeholders from all sectors of the community. Premier Wheatley emphasized, "We will engage with stakeholders from all walks of life, from Belongers to Residents, seeking your insights, ideas, and feedback."
Premier Wheatley reaffirmed the government's commitment to the principles of justice, fairness, and inclusivity, stating, "This journey may have its challenges, but I am confident that, united as one people, we will emerge stronger and more resilient than ever before."
As the BVI embarks on this transformative journey, Premier Wheatley's vision for immigration reform underscores the territory's commitment to preserving its heritage, strengthening its society, and remaining a welcoming and thriving community.
"Together, we will build a future that reflects the true spirit and values of our beloved territory. May God bless you all, and may God continue to bless the Virgin Islands," the Premier indicated.
The statement to the House also flows from a meeting the Premier attended with the members of the newly formed Board of Immigration.
New members of the Board of Immigration are Chairman, Troy Christopher; Board members Mrs. Shakira Skelton Leonard, Mrs. Michelle Todman-Smith, Ms. Avelinda Freeman, Ms. Michelle Frett-Mathavious, Ms. Kamika Forbes and reappointed members, Mrs. Rexella Hodge and Ms. Kimberly Seagojo. In attendance were Chief Immigration Officer Mr. Ian Penn who is an ex officio member of the Board; Acting Deputy Permanent Secretary in the Ministry of Tourism, Culture and Sustainable Development Mr. Malvern Brathwaite; Deputy Chief Immigration Officer Mrs. Nadia Demming-Hodge and Secretary to the Board Mrs. Germain Cline.
-----
Copyright 2023 by Virgin Islands Platinum News. All rights reserved. This material may not be published, broadcast, rewritten, or redistributed.
Reader Opinion
Please note that the opinions posted are the opinions of its author and does not in any way reflect the views of the management, staff, parent company or sponsors of Virgin Islands Platinum News.
Strups
Stop trying to be the saviour for everyone EXCEPT Virgin Islanders. Protect your people first and foremost!
Hmmm
Fair process and you out here threatening people, making them feel like they have to beg you for \"our tax money\"? Not even your money? For peace sake
Look Into
Hope the new Board looks into saving some of these entry level positions for locals. Seems to me the Fillipinos and other outsiders are beating out locals out of these jobs. Right out of High School it is important to be able to receive a job to save for college for some and part time to assist at home while studying for the two years at HLSCC for others. There are also those who will not go to school for a couple of years. And thirdly, there are those who went to school and studied and come home and cannot find work because there are work permit holders everywhere. Some are being let go, and not on the basis of job performance or otherwise, from their jobs and replaced with outsiders. Probably because they can pay them less. I have no beef with them but at home, you have to be able to find proper employment. Hon. H. Lavity Stoutt, Hon. Ralph T. O\'Neal all looked out for their own workers. That is sadly missing today. Our young people need work or we will have a generation of vagabonds. And they are not drop outs and lazy. They are just not being hired.
FACIAL EXPRESSIONS
is saying )> ( PREMIER )I know you won\'t believe me but I got our future in the palm of my hand AND the other ( dude ) is this really what am hearing ? Is this guy 4 real ? this has got to be one if his honest mistakes
Say no more
Positive and fair changes in the process will only happen if personnel changes are made. Some staff are committed to hate and spite some applicants for personal reasons. They may say its not so, they will be dishonest because I know different..\n
Hello
Does staff make the decision or the board?