---
Peter Haycraft Cricket Tournament Returns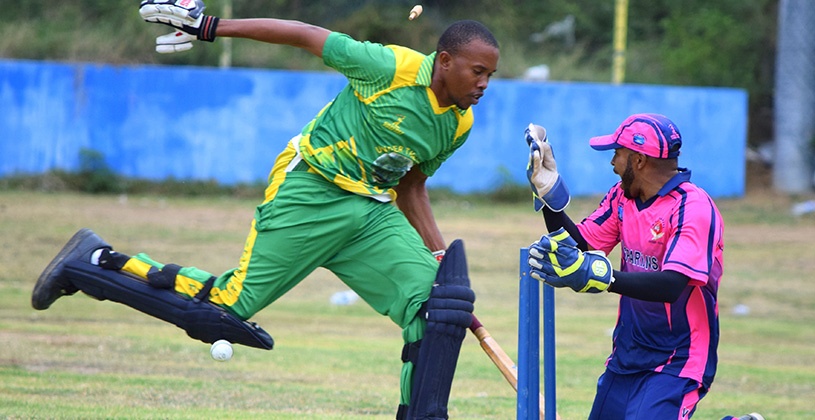 (PLTM) - Cricket enthusiasts in the Virgin Islands are eagerly anticipating the commencement of the 2nd annual Peter Haycraft Cricket Tournament, set to kick off on September 24, 2023.
Hosted by the British Virgin Islands Cricket Association (BVICA), the tournament promises unparalleled competition and excitement for cricket fans across the region.
The tournament is being held in partnership with the Haycraft family and in honor of the late Mr. Peter Haycraft, a visionary leader whose dedication to the sport of cricket has left an indelible mark on the Virgin Islands and its broader community. The Haycraft family's unwavering commitment to the development of cricket in the region has had far-reaching and positive impacts on the lives of many.
Mr. Peter Haycraft, a beloved figure in the Virgin Islands, was a driving force behind the promotion of cricket as not just a sport but as a unifying force that brought communities together. His passion for the game and his desire to see it flourish inspired the inception of this tournament, which aims to carry forward his legacy and perpetuate his vision for the sport.
In a statement, the BVICA expressed its profound appreciation for the Haycraft family's continued sponsorship of the tournament, emphasizing the invaluable role they play in supporting the growth of cricket in the Virgin Islands. This collaboration serves as a testament to the enduring impact of Mr. Peter Haycraft's dedication to the sport.
Cricket fans and supporters are encouraged to mark their calendars for September 24, 2023, as the 2nd annual Peter Haycraft Cricket Tournament promises to be a celebration of cricket excellence.
For more information, updates, and tournament details, please visit the BVICA website or contact the BVICA directly.
-----
Copyright 2023 by Virgin Islands Platinum News. All rights reserved. This material may not be published, broadcast, rewritten, or redistributed.
Reader Opinion
Please note that the opinions posted are the opinions of its author and does not in any way reflect the views of the management, staff, parent company or sponsors of Virgin Islands Platinum News.
There are no comments to show at this time.