---
Cops Seize Another Firearm In Ongoing Crackdown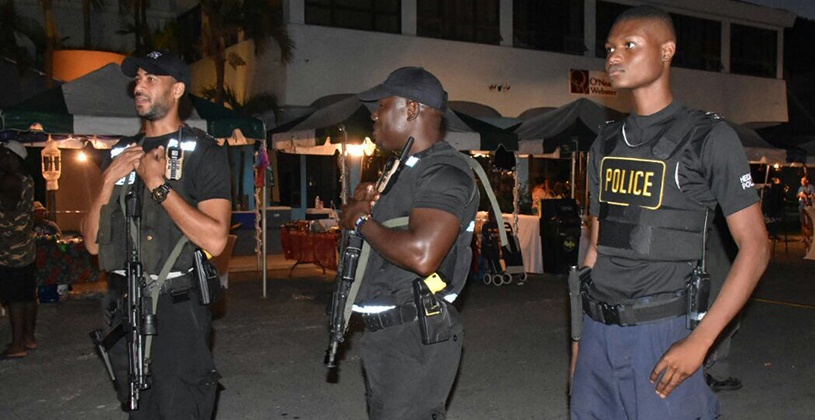 (PLTM) - The Royal Virgin Islands Police Force (RVIPF) has once again struck a blow against illegal firearms, following a successful operation in the East End area of Tortola earlier today.
During the operation, officers recovered a semi-automatic pistol along with a substantial cache of ammunition. One suspect has been apprehended and is currently in police custody.
This latest seizure marks the second firearm recovery this week, as the RVIPF intensifies its efforts to rid the community of illegal firearms.
On Sunday, September 3, the RVIPF made a significant breakthrough when they confiscated an AK-47 assault rifle and a substantial quantity of ammunition. In connection with that recovery, one suspect was arrested and has since been charged.
While details surrounding today's operation remain limited due to the ongoing investigation, the RVIPF is committed to reducing the presence of illegal firearms on the streets and ensuring that those found in possession of such weapons face the full force of the law.
The RVIPF is urging the public to actively participate in these efforts to make the community safer.
Citizens are encouraged to report any information related to suspected individuals or locations where illegal firearms are being hidden or imported.
Anonymity is guaranteed, and information can be provided through the Crime Stoppers hotline at 800-8477 (TIPS), or for overseas callers, at 1-284-800-8477. Alternatively, individuals with relevant information can contact the RVIPF Intelligence Unit at 368-9339.
-----
Copyright 2023 by Virgin Islands Platinum News. All rights reserved. This material may not be published, broadcast, rewritten, or redistributed.
Reader Opinion
Please note that the opinions posted are the opinions of its author and does not in any way reflect the views of the management, staff, parent company or sponsors of Virgin Islands Platinum News.
There are no comments to show at this time.