---
Cops Make AK-47 Bust At Free Bottom Residence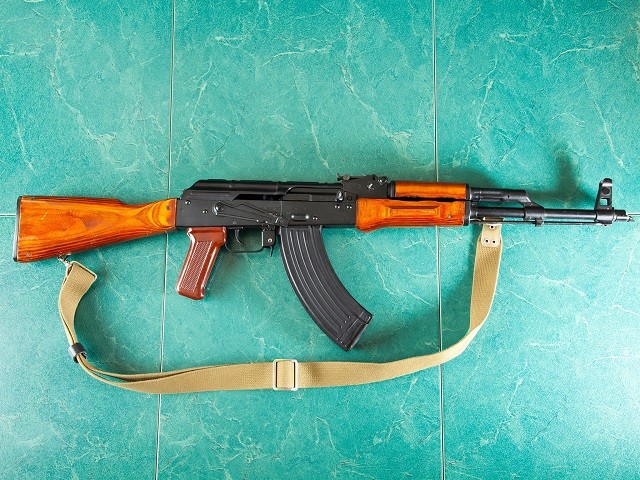 (PLTM) - In a significant operation conducted on Sunday, officers from the Criminal Investigations Department made a startling discovery in Free Bottom. The raid led to the seizure of an AK-47 rifle and a cache of ammunition, resulting in the arrest and subsequent charges of one individual.
Keron Hodge, a 21-year-old resident of Purcell Estate, now faces serious charges, including one count of Possession of a Prohibited Weapon and two counts of Unlawful Possession of Explosives. Hodge currently remains in custody as he awaits his appearance in front of the Magistrate's Court.
This latest development underscores the relentless efforts criminal elements contributing to the proliferation of illegal firearms on the streets. The RVIPF is calling upon the public to actively engage in safeguarding lives and ensuring community safety by providing any pertinent information regarding suspected individuals or locations where these illicit firearms may be concealed or entering the country.
Persons can call the Crime Stoppers hotline at 800-8477 (TIPS), and international callers can reach out at 1-284-800-8477. Alternatively, individuals may contact the RVIPF Intelligence Unit at 368-9339. By doing so, the public plays a vital role in supporting law enforcement and upholding the security of the Territory.
-----
Copyright 2023 by Virgin Islands Platinum News. All rights reserved. This material may not be published, broadcast, rewritten, or redistributed.
Reader Opinion
Please note that the opinions posted are the opinions of its author and does not in any way reflect the views of the management, staff, parent company or sponsors of Virgin Islands Platinum News.
Wary..
Need to know the source. There is a root, a supplier, need to know, do whatever necessary to get that information..Those young guys with these guns, you can always tell, because they are always threatening people and acting like they are so bad, that\'s how they behave when they guns or access to guns...