---
Vijay Receives OBE Honours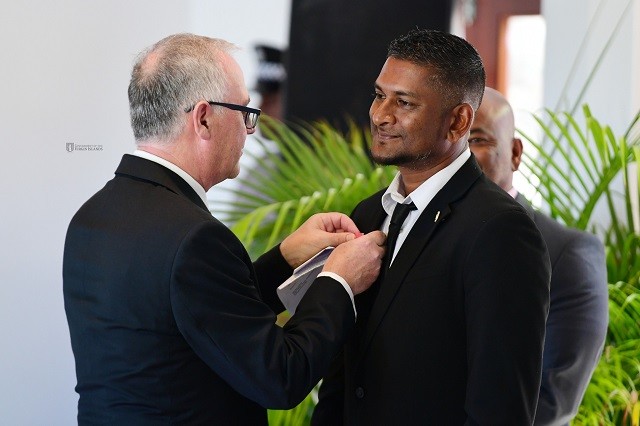 (PLTM) - Manog Bissoondutt MBE, known to everyone as 'Vijay', the Shelter Manager of the BVI's Humane Society, is the Territory's newest recipient of an Honorary MBE for his contributions to animal welfare.
At the Investiture ceremony at Government House on Monday, September 5, Governor John Rankin said, "Running the shelter can be a selfless task, sometimes heart-breaking and sometimes frustrating. Much of the work is not carried out in the limelight and is not always realised or recognised.
He added, "But through his daily, weekly and yearly commitment, for his passion and for making a difference for many hundreds of animals who have gone on to live better lives, he is deserving of reward and recognition."
Mr. Bissoondutt joined the Humane Society at the age of 16 in 1995, some 27 years ago, working to help support then Shelter Manager, Tessa Gunter. After Ms. Gunter's death in 2013, he stepped into the role of Shelter Manager.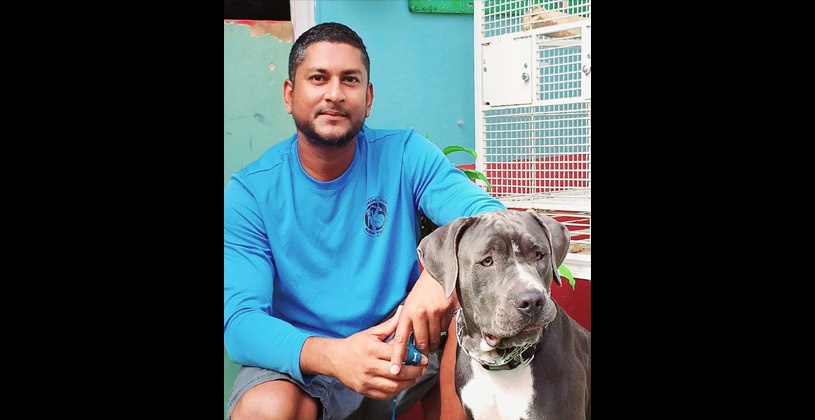 The animal shelter consistently runs at maximum capacity and relies on fundraising events through the year to survive. The shelter looks after a variety of animals that often arrive unwanted, abandoned and mistreated. Under very difficult circumstances, Mr. Bissoondutt is said to have demonstrated a high level of compassion and care to these animals, and to those owners that have been forced to surrender them.
Mr. Bissoondutt also spends his time educating the wider community on the importance of animal welfare. This includes mentoring students from local schools who volunteer at the shelter as community service.
-----
Copyright 2023 by Virgin Islands Platinum News. All rights reserved. This material may not be published, broadcast, rewritten, or redistributed.
Reader Opinion
Please note that the opinions posted are the opinions of its author and does not in any way reflect the views of the management, staff, parent company or sponsors of Virgin Islands Platinum News.
Yes I
Congratulations VJ well deserved. All the best.
Congrats
Well deserve!!! It's about time
classmate
Proud of you VJ, congrats and keep doing what your doing to help our fur friends
No doubt..
Deserving, lots of years with unwaivering commitment, hardly get angry, mostly pleasant..Always deliver..
Yes Doc
Congrats Doc..Peace and Blessings