---
No Concrete Figures As Premier Eyes Year End Loan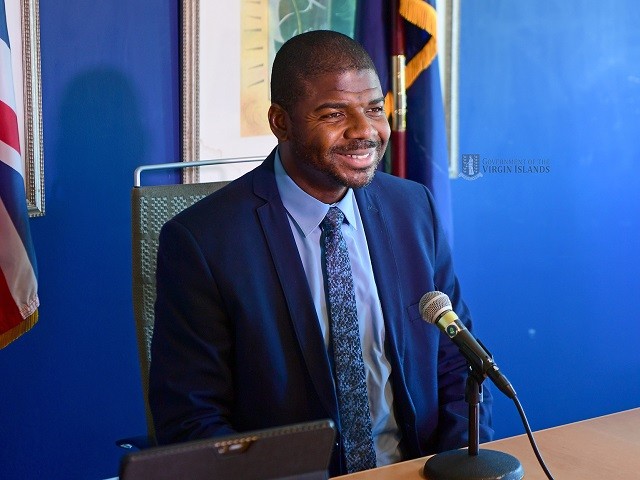 (PLTM) - Premier and Minister of Finance, Dr. Natalio Wheatley has confirmed that the Government of the Virgin Islands is in the process of finalizing an application for loan funding to address the critical infrastructural needs of the Territory.
The Premier made the revelation today, September 5, while responding to questions from Opposition Leader, Hon. Ronnie Skelton during the ongoing House of Assembly sitting.
"It is my intention that certainly by the end of the year we would have secured a loan," Dr. Wheatley stated.
The Opposition Leader pressed for a timeline, but the Premier while not divulging a specific date, also withheld the anticipated amount of loan funding the Government hopes to secure.
"I certainly have to press the civil servants to hurry with the process because it is going slower than anticipated," the Premier stated.
He indicated that they have ballpark figures at this stage and no concrete figures although they continue to prepare documentation to approach lending agencies for funding.
"We have a general understanding given our ratio what we can service in terms of debt," the Premier stated as he referenced the borrowing guidelines agreement between the BVI and the United Kingdom.
-----
Copyright 2023 by Virgin Islands Platinum News. All rights reserved. This material may not be published, broadcast, rewritten, or redistributed.
Reader Opinion
Please note that the opinions posted are the opinions of its author and does not in any way reflect the views of the management, staff, parent company or sponsors of Virgin Islands Platinum News.
US Dollar
The smile says it all. Da money coming soon !
Jeanne Justice, Virgin Gorda
Why the hold back? A big reveal would be such a game changer, wouldn't it? I've been waiting 20+ years, and others much longer. May I suggest you have nothing to lose? The game is long up.
Mr LAVITY STOUTT
did it / He showed us that we can do it too , IF we really love our ancesors ourselves and our country * IF WE JUST DO THE RIGHT THING * but the younger generation didn\'t get the message , because they lack the main ingredient , it\'s called ( INTEGRITY ) and we can see for ourselves according to their ACTIONS , it\'s ( ALL ) about themselves / their family / their pockets and their QUEST FOR POWER ( my respects to the great leader ) all we got now is a set of WANNABES at WAR with eachother , and the rest I will leave to your imagination
So okay
We will just have to wait and see.