---
American Airlines Makes Successful Test Flight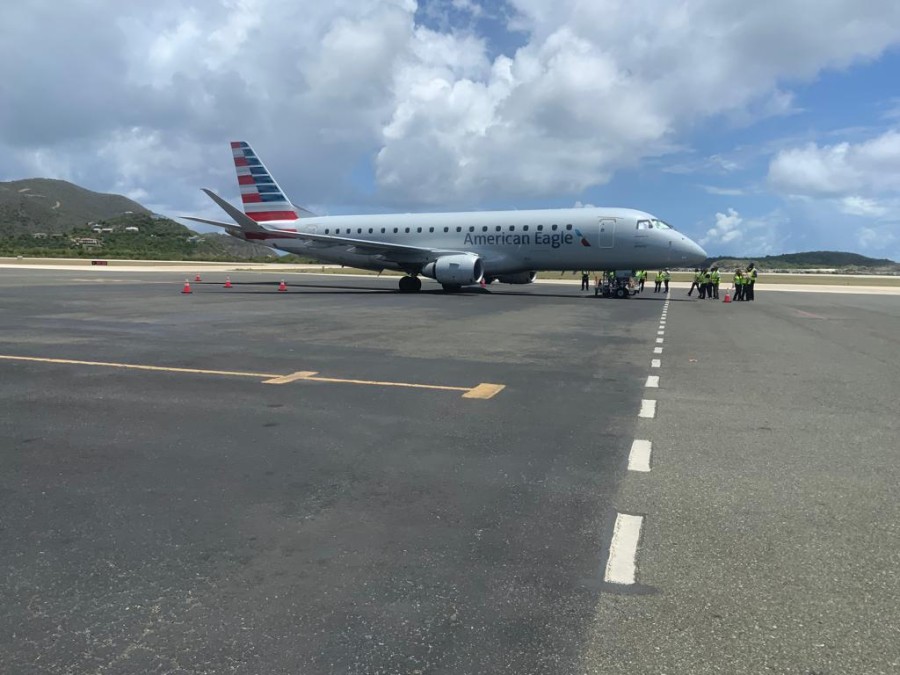 (PLTM) - American Airlines (AA) successfully landed a test flight between Miami and Terrance B. Lettsome Airport on Beef Island today, May 25 ahead of the official commencement of commercial direct flights.
The flight took off from Miami and landed in the BVi shorty after 11:30 a.m to aloud cheer from persons who gathered at the airport that included Premier and Minister of Finance, Dr. Natalio Wheatley and other Government officials. The Government has invited the entire community to the airport to be part of the first official commercial flight on June 1.
"Walk with your flags, walk with your family, your friends. Let's give them a BVI welcome when American lands here in our territory, I mean I know you can't clap but this is something that you can clap about," said Hon. Kye Rymer, Minister of Communications and Works.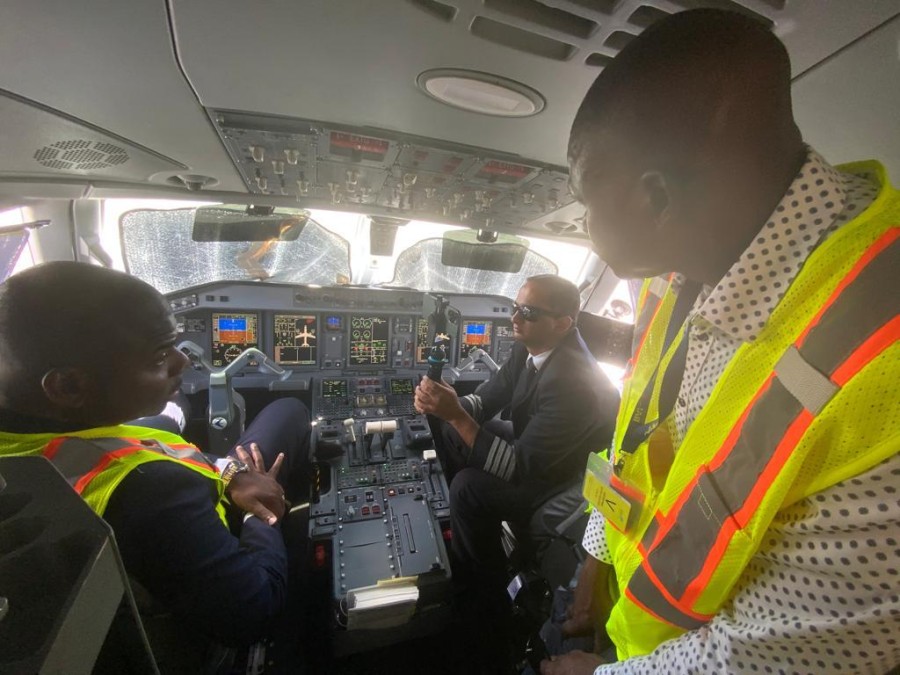 American Airlines flight 3989, a direct flight from Miami is the inaugural flight. Hon. Rymer has explained previously that he has gotten approval from American Airlines to announce that the demand is so high that they will be putting on an additional flight on that first day.
"We will have two flights coming in on the first of June. Madam Speaker, the demand is so high that they have committed to five additional flights for the month of June. So we'll see on the third of June, two flights, the ninth, two flights, the sixteenth, two flights, and on the thirtieth, we would have two American flights landing here," Hon. Rymer stated.
-----
Copyright 2023 by Virgin Islands Platinum News. All rights reserved. This material may not be published, broadcast, rewritten, or redistributed.
Reader Opinion
Please note that the opinions posted are the opinions of its author and does not in any way reflect the views of the management, staff, parent company or sponsors of Virgin Islands Platinum News.
Recognized
The new Managing Director and his team have worked so tirelessly to do the behind the scenes work to get AA here in the BVI. We hear nothing about them.\n\nThis gained momentum less than a year ago and it\'s because of the BVIAA.\n\nAs a people we should be proud of the work done by this organization. When this go wrong at the airport we highlight them why can\'t we give them that recognition for bring direct flight to the Territory.
Daily??
Wait does this mean that flights are only coming in sporadic?\nNot daily? I hope I misreading.\nHope they will last longer than the British Caribbean airways in the eighties. They started daily direct flights to Miami in April and went out of business in September
Okay now
The VIP Government has been talking about this for the past 3yrs so it is a pleasure to see it happen.
East
Thanks to the government officials and all who made this possible as it took an united effort to get it pulled off.
Youth
The VIP Government must be commended for working together to get this done for the people and economy.